Here's a question for you:
Is your website making you money?

Is social media generating leads?

Can your customers find you online?

Could you use more online sales?

Is your website difficult to update?

How do you measure online success?
Digital Advisor asks questions about
your online business and helps you to
find the answers.
Learn more about what we do
Our Services
Our clients have ambitions. They want to succeed online, and we want to help them. Our agile approach allows us to take on projects both large and small, adapting our offer to suit their needs.
It's an approach we've been refining since 2001.
We meet many business owners that are plagued by two main fears regarding digital technology:
Fear of what they don't know, and
Fear that their business is missing out
Through consultation, design, data analysis, training, and support we replace fear with knowledge, and we empower businesses to do better online. Contact us to set up a no obligation session to learn more.
Our work
Book a meeting
Data
Data wrangling
Custom Data Analytics
Data integrations
Database design
Database management
Consulting
Discovery
Business & market research
Team workshops
Brand reviews
Scoping & specification
Wireframe & usability design
Strategic planning
Art direction
Design
Website design
Website development
Database programming
App development
eCommerce
UX design
Content development
Deployment
Professional website hosting
Data security
Search optimisation
Social media support
Online advertising campaigns
Regular reporting
Ongoing strategic advice
Our Work
Since 2001 we've designed, built, and run hundreds of websites on dozens of platforms across a wide range of industries - for one-man bands through to multi-national corporate monsters. We've also set-up online marketing campaigns, developed new brands, and provided training for teams. Talk to us about your needs today.
Our advisors
Book a meeting
Our advisors
In almost 2 decades of practice we've worked across nearly every imaginable industry. We've built successful online stores, we've designed interactive apps, and we've given businesses the confidence to grow their online brand. Our consultative, customised approach, and our accountability for results has set us apart.
James McGoram
James is well known in the web industry for being a great communicator, an excellent designer and a heck of a nice guy. He's worked with hundreds of business owners over the last 15 years to improve their results from the web. His love of design as a way to solve problems, rather than just making things look nice, means he's passionate about outcomes for his clients.
Leon Matthews
Leon is an expert in digital communications technology, online security and web application programming. He's built content management systems from the ground up, contributes to open source software projects and presents at international programming conferences. His hobbies include writing software and tinkering with computers. So, you know, more of the same.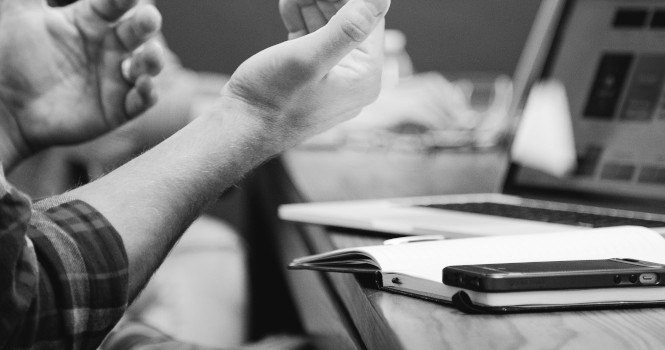 Our team
Our established network of trusted experts includes photographers, writers, graphic designers, and printers. We only work with people we know personally, and whose work we admire. For each assignment we assemble and manage the best team for the job.
Latest articles
Book a meeting
Our thoughts
Occasional articles about small business, digital design, code, and online marketing.
Our contact details
We're interested in talking with any company that is ready to get serious about their online presence. If that's you, give our chief digital advisor James a call to arrange a consultation.
Phone 021 858 600
Email james@digitaladvisor.nz